VR&HOU
The over-inflated, super-heated, shape-shifting and invasive force known as Von Robinson's ego has yet to be contained. Like a tornado, Von Robinson & His Own Universe has crossed the barren plains of pop culture to wreak havoc in the trailer park that is pop music.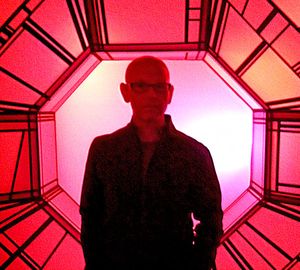 Von Robinson & His Own Universe was formed in Brooklyn, NY in 2006 and includes Von Robinson (maestro), Chris Anderson (subordinate), Erik White (subordinate) and Adam Christgau (subordinate). They are known for their energetic shows driven by their bombastic on-stage personas. They deliver music, humor and social satire for an experience that has drawn comparisons to "a modern-day Smothers Brothers."

Von writes big, melodic, pop-tastic tunes, infused with intelligent and darkly-humorous lyrics. Influenced by his hero and fellow Hoosier, Kurt Vonnegut. Jr., his songs resonate respect for the softer qualities of individuals and offer resistance to man-made establishments that distort and devalue those qualities. Politically and socially aware, but an earnest optimist at heart, Von uses pop to connect and jostle the populous with pop.